Sword Bearer (Return of the Dragons) by

Teddy Jacobs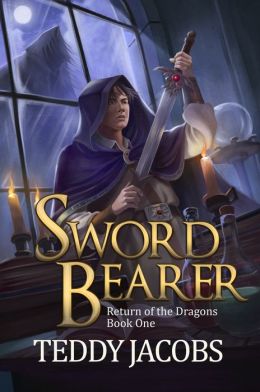 Book price :
3 Stars out of 5 Stars
This was a somewhat interesting read for me. It has to do with
Anders
who was learning magic, then something odd
happens, and then he has to get away from the dark lord's minions while
Anders is
haunted
in his dreams by the dark lord. Some parts are confusing, like there was this one person who could help him with a problem, or send him to someone who could help him better. After he tell the person his problem, he gets sent away without knowing the way to the better person that could help him. He also has a faerie sword, it held back information back, as
Anders didn't ask her and some one died because of it.
I would recommend the book to people that like books about magic
read from 2/23 to 3/22/14
Date when I got the book:

1
/30/13
Length of book : 238
Where book can be found : Amazon
About the author :
Teddy Jacobs writes novels full of action and adventure from his home in New England. He's happy to have the opportunity to connect with readers all over the world through Amazon. Contact him at theodore AT teddyjacobs DOT com. Visit his website at www.teddyjacobs.com