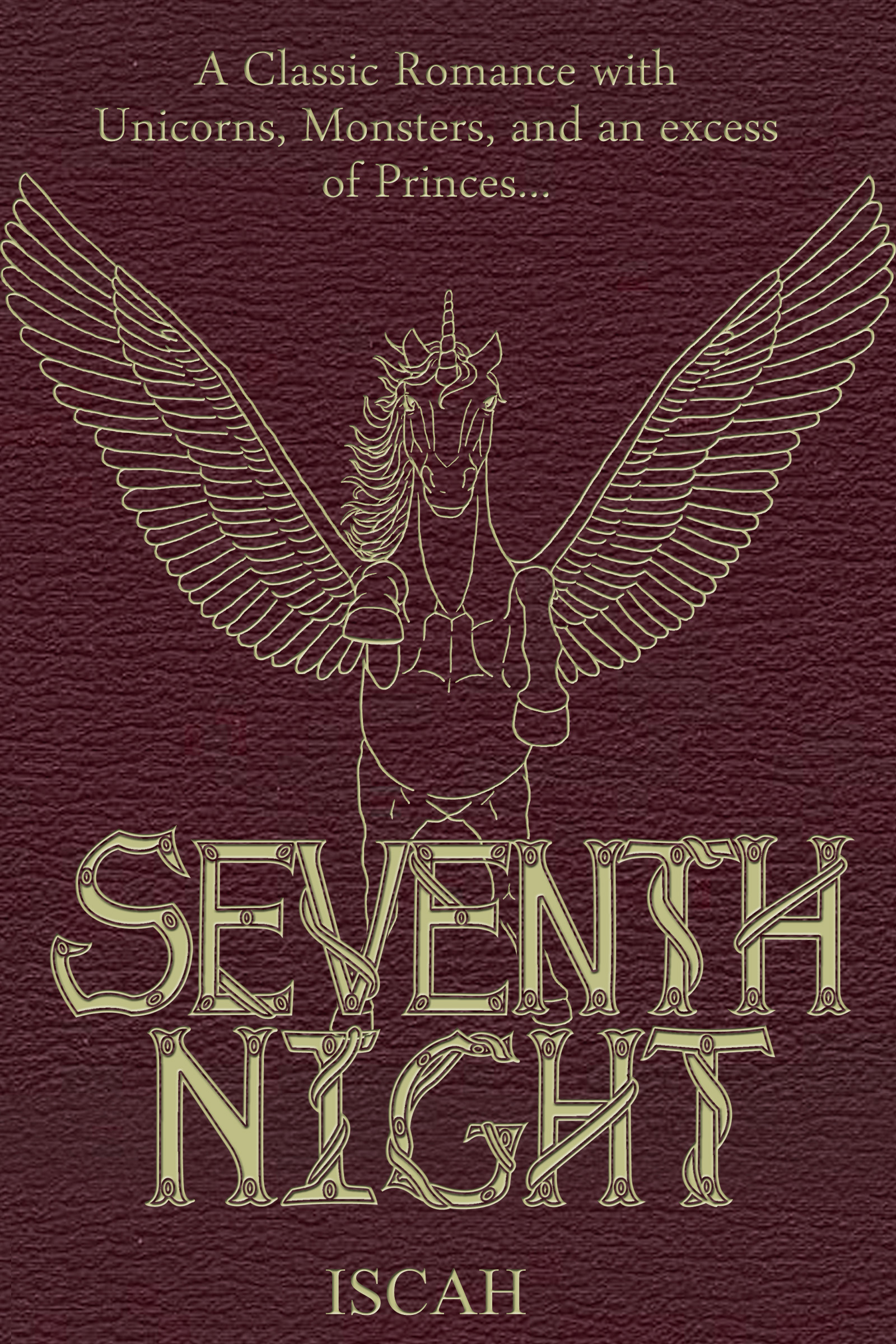 Seventh Night by
By
Iscah
$5.99
4 Stars out of 5 Stars
This is interesting; it was full of action. Although I'm not into
unicorns,

pegasus
and romance, I got hooked into reading this book. It was like
the
princess bride, but with magic. Also everything is not what it seems.
I would recommend the book to people who either like
unicorns,

pegasus
and romance or cliff hangers
read

this from 11/3-16/13
Date when Author sent me the Book 10/9/13
Length of book
73,370
words long
The book is available in hardback as well as

ebook can be found at

:
About the author :
Iscah

is an introverted eccentric who likes to do stereotypical author things like hanging out in coffee
shops

and wearing pajamas until noon.